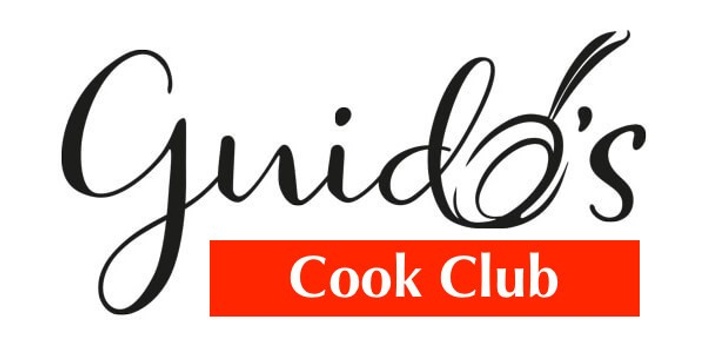 Guido's Cook Club Monthly Membership
Welcome to our exclusive place to cook like a true Italian and be inspired!
Enroll in Course
Do you dream about being in Italy and enjoying its unique cuisine and culture?
Let us bring Italy to you! We know Italy holds a special place in your heart.
We all know it's not possible to travel to Italy right now and it's difficult to plan ahead. Dreams are on hold.
As you wait to go to beautiful Italy, why not join us to be inspired and find out all about Italian food, wine and culture. Let us bring you into the Rome Countryside to be part of our Italian family, cooking wonderful traditional food, talking and laughing together in the relaxed atmosphere of our Italian family home.

INTRODUCING GUIDO'S COOK CLUB MONTHLY MEMBERSHIP
At Convivio Rome, Sally and Chef Guido are proud to have run Italian cooking classes near Rome, Italy, for 16 Years. A community of thousands of people from all over the world found inspiration while enjoying their unique experience through authentic Italian food and culture. Now you can join your private community: Guido's Cook Club!
It's a new space for you, where people passionate about Italian food and culture, cook together LIVE with Guido in a fully interactive way, learn about the diversity of Italian traditional food and its tricks and tips, discuss a little history, some family stories and your favourite Italian recipes. Think of it like your online Italian get-together at Chef Guido's family home.
We're thrilled to have established a kind and friendly community of like-minded people. We cook great dishes together, talk about the best Italian food and wine experiences and culture. It's so special because Sally and Chef Guido are based in Italy and Guido is an 8th generation roman.
WHAT YOU CAN EXPECT FROM GUIDO'S COOK CLUB MONTHLY MEMBERSHIP

PRIVATE MEMBERS-ONLY COMMUNITY
Discuss Italian cooking and culture with Italians living in Italy right now
Access to our exclusive 'insiders' local knowledge and expertise on Italian cuisine
Uncover secret wineries, food and olive oil producers as well as off the beaten track stunning locations in Italy
You will find support, encouragement and inspiration within this 'Italian community' when photos, videos and advice are shared
EXCLUSIVE CONTENT
Monthly LIVE and fully interactive Italian cooking class with Chef Guido on Zoom
2 new printable traditional Italian recipes every month (1 for the LIVE cooking class)
Monthly food & culture video about fascinating stories and tales that only local Italians know.
Italian cooking tip of the month
Instant access to a library of recorded cooking classes with Chef Guido (recipes included)
DIRECT ACCESS AND SUPPORT TO HELP YOU COOK LIKE AN ITALIAN
Monthly Q&A session on Zoom with Chef Guido and Sally
Private Facebook group for members only where all questions are answered
All LIVE cooking classes and Q&A sessions are recorded so you can view them at your leisure
Weekly e-mail with updated information on what's happening within Guido's Cook Club
Easy access to all information every week (direct link given)
Want to visit us in our Italian family home?
MEET YOUR HOSTS AND ITALIAN INSIDERS

Chef Guido and Sally: Your new friends in Italy!
Chef Guido is an 8th generation Roman with a passion for traditional Italian cuisine and fresh, natural, locally sourced ingredients. He has been running Convivio Rome with his wife Sally for 16 years, offering Italian cooking classes, cooking holidays, olive oil tours and wine tours. A lot of the dishes he teaches come from his family through the many generations. Guido's cooking classes are much more than just a cooking lesson: he's also a storyteller, always ready to share a story from Italy or tell you about the history behind a recipe. He settled in the beautiful countryside north of Rome, a stunning region called Sabine Hills, with his family. He now also runs Live virtual cooking classes and parties. Guido's English language is perfect and, because he was born and still lives in Italy, he's happy to answer any questions you have about his home country.
Sally, a former anthropologist originally from Australia, first moved to Italy over 20 years ago. It was 'Amore' when Sally met Guido, which led her to stay. She stepped into the rich Italian culture immediately, appreciating the warmth of the people, the beauty of the landscape, the culture and history, plus the amazing food and wine. Sally travelled extensively in Europe, Asia and America as a tourist before making Italy her home. "As an Australian living in Italy, I really enjoy showing my guests those secret places I have discovered, giving them an experience of what it's like to live as a local here in Italy. There's so much more to Italy that what you can discover as a tourist and I am honoured to reveal aspects of the Italian culture that you would never see otherwise".
We've saved you a seat at our Italian family table!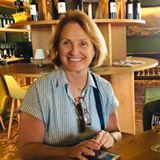 Highly recommended! I have been attending Convivio Rome's virtual cooking classes and was able to host a zoom virtual cooking party for family and friends with Guido as the guest Chef. It was terrific!!! Guido did a wonderful job teaching us how to make gnocchi and it was so great to spend time with he and Sally and see their garden and around their area in Italy. I visited them over 11 years ago with my daughter and spent a marvellous day cooking and touring in their part of Italy. You will really enjoy these classes!
- Nola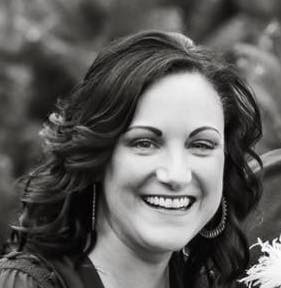 "Our online cooking class with Chef Guido and Sally was absolutely fantastic from the food itself to the experience! We will definitely do this again and share with family and friends."
- Jodi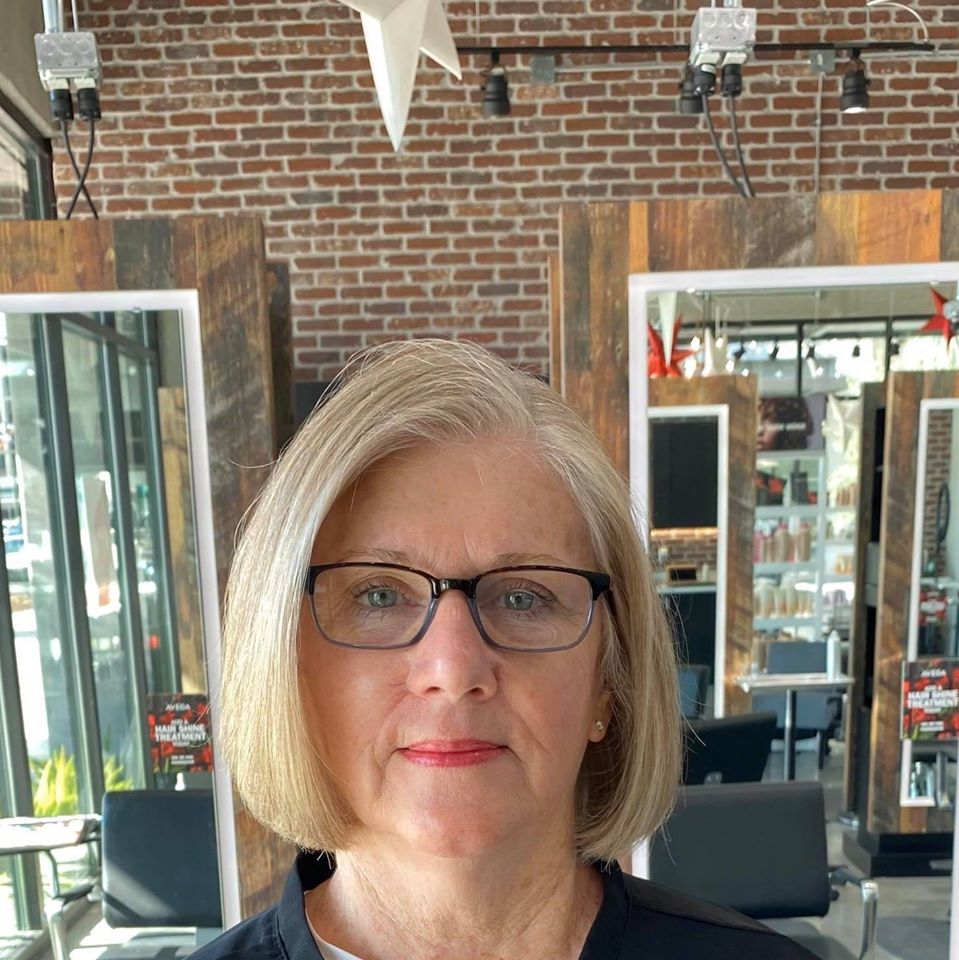 "I have been taking their online class and now their Virtual Cooking Party classes. The Virtual class have been so much fun. I have learned a lot. I would give them 10 stars."
- Linda
SPECIAL MEMBER PRICE
$ 29.00 USD / Month*
Yearly subscription $ 290.00 - 2 months free

Private community of Italian food & culture lovers and experts

Exclusive monthly LIVE cooking classes and cultural videos

Monthly LIVE Q&A sessions on all things Italian

Full access to monthly recipes and videos for you to download

Weekly e-mail updates with links to what's new in Guido's Cook Club

Your membership price will never change
You are just a few clicks away from stepping into our Italian family home in the heart of Italy! We can't wait to see you here! Andiamo! Let's go!
ENROL NOW
FOR INSTANT ACCESS TO THIS MONTH'S CONTENT:
including Guido's video on Italian culture and food, a LIVE Italian cooking class and Q&A session, plus a bonus traditional recipe and tip of the month.

* Your membership fee will never change.Your month/yearly fee will always stay the same price, you paid when you first enrolled. *CURRENCY EXCHANGE (approx.): $29.00USD = €23.00 EURO = £20.00 GBP = $37.00AUD = $35.00CAD = $40.00 NZD
Course Curriculum
Video Library: Chef Guido's Facebook LIVE cooking classes
Available in days
days after you enroll
Guido's Cook Club - August 2022
Available in days
days after you enroll
Guido's Cook Club - September 2022
Available in days
days after you enroll
Frequently Asked Questions
When does Guido's Cook Club membership begins?
Immediately. We continue to add new content every single month so you are welcome to join Guido's Cook Club whenever you are ready. You will start enjoying being part of the Club as soon as you enrol.
Will Guido's Cook Club keep running?
Yes! We love connecting with people who are passionate about Italian food and culture all over the world. Guido's Cook Club offers a more exclusive private community with direct contact with Chef Guido and Sally, so you can get access to culture and cuisine as you find it today in Italy.
What do I get as soon as I join?
As soon as you sign up, you will receive a library of Chef Guido's 2020 live cooking classes with recipes, saved in one place for your convenience. Every month: Week One: You will receive a pre-recorded video highlighting a special Italian food and/information about Italian culture and living in Italy today, selected by Chef Guido. Week Two: We invite you into our family home to prepare a regional traditional Italian meal and eat with us! This is a virtual, fully interactive event via Zoom (recipe, shopping list and Zoom link will be sent to you so you can cook, prepare and eat together with Chef Guido and his family). You can also follow this cooking class later as this will be recorded on this Teachable platform. Week Three: An additional regional recipe and Cooking Tip of the Month Week Four: A live, interactive Zoom Q&A session with Chef Guido ( also recorded to on the Teachable platform)
How will I receive the information?
Our exclusive content can be found on this Teachable platform (where you have enrolled). You can access ALL your information and recordings on Teachable. Your private Guido's CookClub community is on Facebook. You will gain access to the group once your membership is confirmed. Each week you will receive an email with new weekly club activity. This email will tell you what is on, with a link on how to find this information, immediately. All our information can be downloaded, so you can view it at your leisure. We will also post all new activity on your private Facebook group for 'Guido's Cook Club' members only.
How do I connect to the live Italian cooking classes and Q&A sessions?
We will send you a Zoom link, and full recipe for your Italian cooking class one week before we go LIVE. The Q&A session will also take place on Zoom (you will also be sent a Zoom link for this, via email). We will keep a recording of both LIVE events on the Teachable platform for the month (within the 'curriculum' section), so you can enjoy watching these live events at your leisure. You will be send a direct link to each of these recordings, via email.
What if I can't turn up to the LIVE cooking classes and Q&A sessions?
All our LIVE cooking classes and Q&A sessions will be recorded and placed on Teachable. You can still post questions through the Facebook group, via email and through the Teachable platform and they will be answered. This means that if you live in another timezone (i.e. Australia, New Zealand or Asia) you can still access all your membership material for the month.
Is Guido's Cook Club really based in Italy?
Yes, 'Guido's Cook Club' is based in his family home in the Rome countryside in Italy. We are really coming to you, direct from Italy! In fact, in joining Guido's Cook Club you will also be supporting a small family run business in Italy. We have always appreciated and valued your support and friendship over the years, and in joining this new membership club you will help us continue to do what we love best! Thank you!
Do I need to join the private Facebook community?
Of course not. We understand some people do not like to engage online. All the content we create including live Q&A sessions and demonstrations will be available on Teachable (your membership platform). The community will be the best place to ask and receive answers to your questions however. Only paid members will have access to the private group on Facebook which we will manage to our very high standards. Even without Facebook, you will still receive an email every week, with a direct link to Guido's Cook Club's new information, so it is easy to find. All the videos, LIVE cooking class and Q&A Session recordings and seasonal recipes with your monthly Cooking Tip, will be found on the same Teachable platform within the 'curriculum' section.
Gift Vouchers - Can I buy Guido's Cook Club membership for a friend?
Yes! Guido's Cook Club membership makes a fabulous gift for anyone who is planning to come to Italy, has been to Italy, has a passion for Italian food and Italian culture, or is just curious about what it is like to live in Italy. It really makes to perfect gift. You can buy a monthly membership or yearly membership. It is totally up to you! We will send you a Gift Voucher personally address to your Special friend for family member and your friend can start this membership when you want. Just contact Sally or Chef Guido for more details:
[email protected]
What is the refund policy?
Due to the interactive nature of our content and experience we do not offer refunds on monthly subscriptions. You can cancel at any time to avoid being billed for the next month. Refunds for annual subscriptions will be issued based on consumption to a maximum of 6 months in total.
Will my membership fee always stay the same?
Yes, Your membership fee will never change. Your monthly or yearly fee will always stay the same price, that you paid when you first enrolled. This policy applies to making a consistent payment every month/year without a break. The price you pay when you first join will be your permanent price.
What is the exchange rate for $29.00 US Dollars?
*CURRENCY EXCHANGE (approx.): $29.00USD = €23.00 EURO = £20.00 GBP = $37.00AUD = $35.00CAD = $40.00 NZD The current rate would be equivalent to two cups of coffee every week.