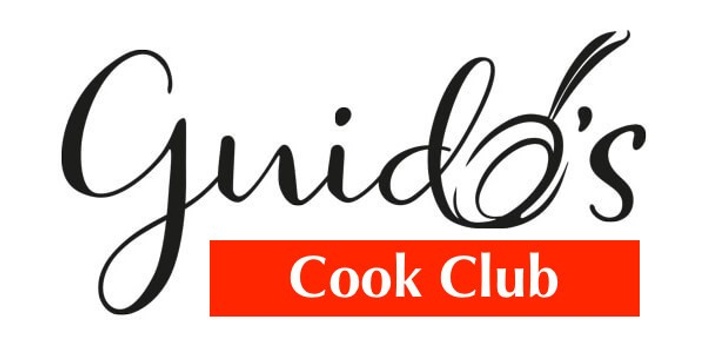 Guido's Cook Club
Italian Cooking Made Simple - Learn Italian Cooking and Culture with Guido every month
Watch Promo
This membership comes directly from Chef Guido's heart. Guido, an 8th generation Italian from Rome and former food editor, has been running Italian cooking classes for English Speaking guests in the Rome countryside for over 15 years. Guido has developed this membership to share his knowledge, love and passion for Italian cuisine and culture with you.
Your monthly membership in Guido's Cook Club
- Learn to cook like a true Italian step by step
- Prepare fast, simple and traditional Italian recipes to use everyday
- Save time in cooking your daily meal using fresh, seasonal ingredients
- You can follow Guido's Cook Club from anywhere in the world, in your own time and timezone
- Master simple preparation techniques by following Guido's Tips & Tricks
- Convenience: saves you time in searching for new cooking ideas
- Aquire an insider's view about authentic food & culture in contemporary Italy
- Support: all your questions will be answered in the Facebook group and Q&A sessions
- Follow and learn at your own pace: the live cooking classes and Q&A sessions are recorded so you can watch them at your convenience
The goal of this membership is that for to cook just like Italians do in Italy today and acquire a deeper knowledge of Italian rich culture, region by region. I've put together a clear path so we can make this journey together. Chef Guido has combined Italian cooking and regional culture, as he believes they are intertwined.
In joining Guido's Cook Club you will also be supporting a small family run business in Italy. We have always appreciated and valued your support and friendship over the years, and in joining this new membership club you will help us continue to do what we love best! Thank you!

What's included in your monthly membership:
As soon as you sign up, you will receive a library of Chef Guido's 2020 live cooking classes with recipes, as performed on Facebook live, saved in one place for your convenience
You can access all membership materials at your own leisure and from any timezone, as we will record all LIVE events and keep them available for the month.
Every month:
Week One: You will receive a pre-recorded video highlighting a special Italian food and/information about Italian culture today, selected by Chef Guido.
Week Two: We invite you into our family home to prepare a regional traditional Italian meal and eat with us! This is a virtual, fully interactive event via Zoom (recipe, shopping list and Zoom link will be sent to you so you can cook, prepare and eat together with Chef Guido and his family). You can also follow this cooking class later as this will be recorded on Facebook. We will be starting with the region of Rome, and then move onto Tuscany, Cinque Terre, Sicily and more, over the coming months. Enjoy!
Week Three: A live, interactive Zoom Q&A session with Chef Guido ( also recorded to Facebook)
Week Four: An additional regional recipe and Cooking Tip of the Month
Community and Support: you can post photos of the meals we've prepared together, meet like-minded people who love Italian food and culture and post your questions for Chef Guido in an exclusive Facebook group dedicated to 'Guido's Cook Club' members only.
Join Guido's Cook Club for only $17.00 USD per month! Once you have enrolled at the listed price, the cost of your monthly membership will NEVER change.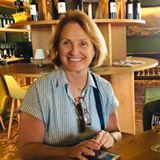 Highly recommended! I have been attending Convivio Rome's virtual cooking classes and was able to host a zoom virtual cooking party for family and friends with Guido as the guest Chef. It was terrific!!! Guido did a wonderful job teaching us how to make gnocchi and it was so great to spend time with he and Sally and see their garden and around their area in Italy. I visited them over 11 years ago with my daughter and spent a marvellous day cooking and touring in their part of Italy. You will really enjoy these classes!
- Nola
Your Instructor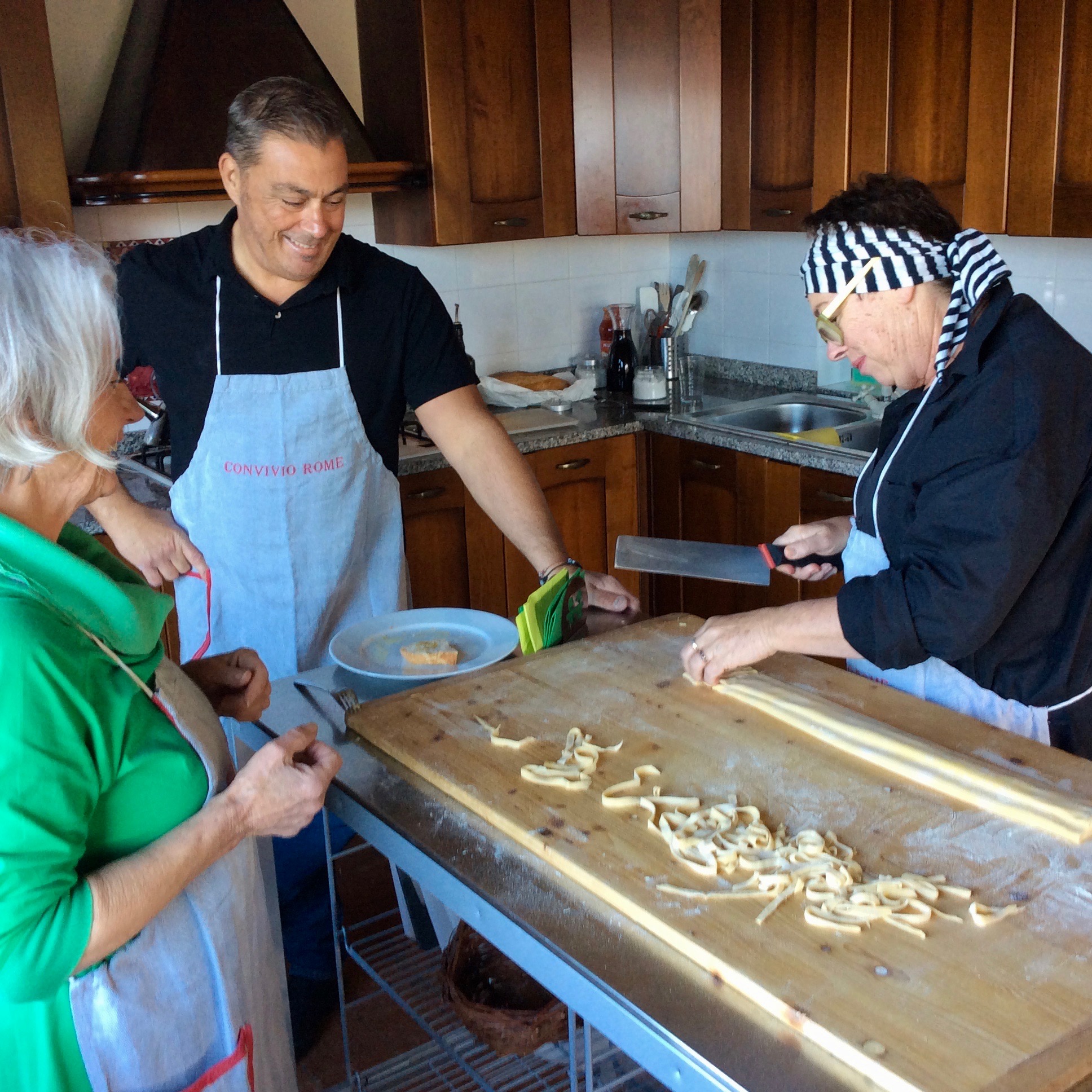 Guido is an 8th generation Roman with a passion for cooking. "Every evening, I prepare food for my wife and daughter that has come from my grandmother's family", says Guido. "The secrets of these recipes have been passed down from my grandmother to my mother and now onto me. I want to share this love and passion that my family has always had for good food and wine with you. When I was young, my father used to take me around the Roman countryside on weekend excursions to locate the finest cheeses and wines. Baskets of fresh ricotta were prepared in front of us by the local shepherd and loaves of wood-fired sour dough bread were bought hot from the bakery. It was an incredible education. I still remember learning to recognise the different scents of wild herbs during our leisurely walks through the fields. To me, rosemary, sage, fennel and Roman mint are the distinctive scents of the Italian countryside".
Guido has been a food editor for many years, during which he had the chance to meet the most celebrated Italian chefs and learn their secrets. He is fully bilingual and has been running cooking classes in Italy (the Sabine Hills and Tuscany), England (Cambridge) and Australia (Sydney) since 2001. He's also passionate about foraging wild herbs and vegetables and would like to share his knowledge with you.
Guido's currently runs live, Interactive virtual Italian Cooking Classes and cooking parties. He also teaches Italian cooking classes to English speaking guests in person in his family home, just north of Rome in Italy. His cooking classes have an emphasis on the freshest food available in season, the balance of flavours and ease of preparation. His classes are relaxed, fun and creative. In fact, Guido believes that inspired cooking always comes from a little bit of fun. When Guido is not teaching cooking, he is in charge of Rome olive oil tours and Rome Winery and wine-tasting sessions and running Convivio Rome Italian Cooking Holidays with his Australian wife, Sally.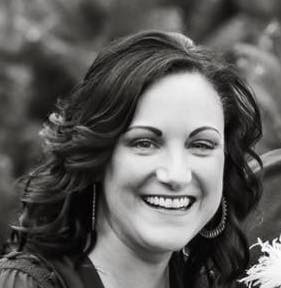 "Our online cooking class with Chef Guido and Sally was absolutely fantastic from the food itself to the experience! We will definitely do this again and share with family and friends."
- Jodi
Course Curriculum
Video Library: Chef Guido's Facebook LIVE cooking classes
Available in days
days after you enroll
Guido's Cook Club July/August 2020
Available in days
days after you enroll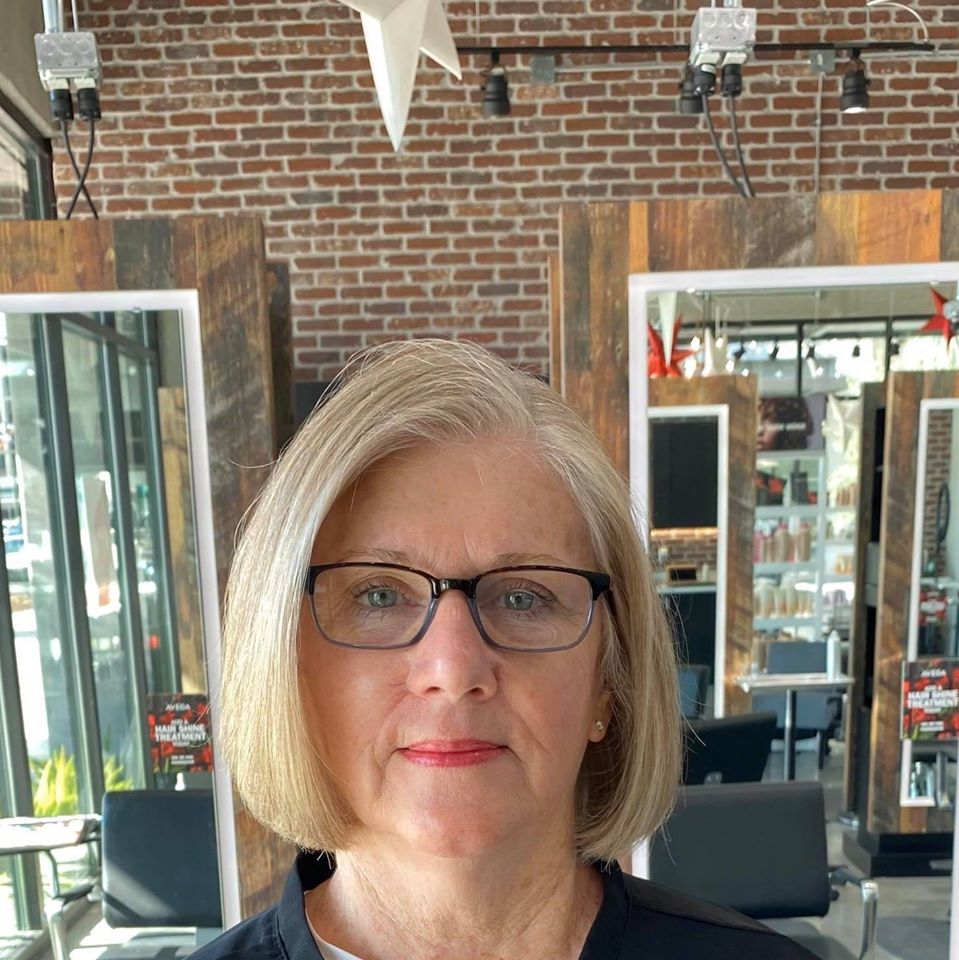 "I have been taking their online class and now their Virtual Cooking Party classes. The Virtual class have been so much fun. I have learned a lot. I would give them 10 stars."
- Linda
Frequently Asked Questions
When does Guido's Cook Club membership begins?
Immediately. We continue to add new content every single month so you are welcome to join Guido's Cook Club whenever you are ready. You will start enjoying being part of the Club as soon as you enrol.
How long do I have access to the membership?
This is a monthly membership and you are welcome to stay as long as you like!
What if I am unhappy with this membership?
We would never want you to be unhappy! You can unsubscribe from this membership at anytime.
How will I receive the information?
Each week you will receive an email with new weekly club activity. Please, make sure OUR email address is in your own email contact list, to ensure our message goes into your inbox. Please also check your 'Spam', 'Trash' or 'Promotional' folders as well. You will also be invited to a private Facebook group for 'Guido's Cook Club' members only.
How do I connect to the live Italian cooking classes and Q&A sessions?
We will send you a Zoom link, recipe and shopping list for your Italian cooking class one week before we go LIVE. The Q&A session will take place live in the private 'Guido's Cook Club' Facebook group. We will keep a recording of both live events on the Private Facebook group for the month, so you can enjoy watching these live events at your leisure.
What if I can't turn up to the live cooking classes and Q&A sessions?
All our live cooking classes and Q&A sessions will be recorded and placed within your private Facebook group. You can still post questions through the Facebook group and they will be answered. This means that if you live in another timezone (i.e. Australia, New Zealand or Asia) you can still access all your membership material for the month.
Why is this membership only $17.00 USD per month?
We are very excited about 'Guido's Cook Club' membership and we would like it to be affordable for everyone. We want you to enjoy the full authentic Italian culinary and cultural experience. When you join, your special membership rate ( of $17.00 USD per month) will NEVER change as long as you remain a permanent member. However, this special rate won't last for long.
What is the exchange rate of $17.00 US Dollars to my local currency?
The monthly membership fee of $17.00 US Dollars is approximately equal to €15.00 Euro / £13.40 GBP Sterling / $24.50 AUS dollars / $25.80 NZ dollars / $23.00 CAN Dollars, per month. These rates are approximate and will vary with the current exchange rate.
Is Guido's Cook Club really based in Italy?
Yes, 'Guido's Cook Club' is based in his family home in the Rome countryside in Italy. We are really coming to you, direct from Italy! In fact, in joining Guido's Cook Club you will also be supporting a small family run business in Italy. We have always appreciated and valued your support and friendship over the years, and in joining this new membership club you will help us continue to do what we love best! Thank you!